An Exclusive Worldwide Network for the Elite. By invitation only!
We at Billionaires Elite VIP know how to live Life exceptionally. Join the most exclusive Network on the net. When the World is not Enough!
September 5, 2019from 6pm to 7pm Gotham Hall, NYC
Created byBrian Nelson WillisSep 18, 2017 at 9:24pm. Last updated byBrian Nelson WillisSep 18, 2017.
Created byBrian Nelson WillisJul 2, 2013 at 10:22pm. Last updated byBrian Nelson WillisJul 2, 2013.
Created byBrian Nelson WillisFeb 23, 2009 at 2:19pm. Last updated byBrian Nelson WillisFeb 23, 2009.
Thank you very much for being with us! Our exclusive club was established in January 2009 by Mr. Brian Willis and is presently located in Newport Coast, California USA.
We have members from all over the World. The Billionaires Elite VIP Club was created for very special and professional individuals for networking reasons. Our exclusive network is new, however it is becoming very popular and progressing every day. Each day we have new members who join our exclusive network. Our members include Royalty, politicians, wealthy individuals, people from the entertainment business, artists and professional individuals.
Once you join our network, please feel free to add your pictures, information about yourself and your business, videos and ideas that you feel comfortable to share with our network members. Our network is very exclusive and private. You are welcome to invite professional individuals to our network with whom you socialize. If you wish to invite your friends to our network please send them a special invitation by using your Billionaires Elite VIPpage and link entitled Invite. Please feel comfortable to send friend requests to our members with whom you want to socialize within our network. Our exclusive club has an official Manager and Administrator for our fabulous community. You can contact him directly herethrough our network, if you have any questions, suggestions or concerns.
Please do participate and invite your friends over here as well. Your are welcome to review our latest videos, groups and news. If you do not have a current picture of yourself posted on your profile then please upload one. Also, please add a description about yourself or your business because it is very important for our members to know each other. If you already have all this completed then just enjoy!
Also, feel welcome to open new groups, to add business information and videos if you so desire. Please invite your friends and remember our community will continue to grow only with your help. We appreciate you very much.
New Album Alert: ChuCy – Youngin Tryin 2 Survive YT2S
New Music Release: Javi Holmes – I Know (feat. Geque Yung)
DI YANGELA REDFORDlikedDI YANGELA REDFORDsblog postDI YANGELA REFORD ~ 2019
A VERY POSITIVE,PROSPEROUS AND PRODUCTIVE WEEK FOR ALL!
kent G andersonandmatthew ballsare now friends
Started by st replyby Michael F Finnerty Jun 17.
Started by Donna st replyby Donna Segura Jun 13.
Ladies and Gentlemen, Dear friends, I would like to warmly greet you and kindly thank you in advance for your attention to this matter. I never thought that I would seek support from you. But you ar
Posted byStruc Supremeon July 16, 2019 at 10:38am
Posted byStruc Supremeon July 16, 2019 at 10:20am
Posted byStruc Supremeon July 16, 2019 at 9:40am
Posted byDI YANGELA REDFORDon July 15, 2019 at 7:02pm
Posted byStruc Supremeon July 15, 2019 at 3:00pm
Total Prestige Magazine is the exclusive magazine for members of Total Prestige. Business and Luxury Lifestyle.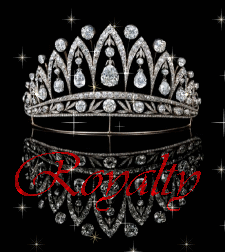 © 2019 Created by Brian Nelson Willis. Powered by